slim
samen
werken
Kan ik korting krijgen op een volgende training?
Ja dat kan! Als je een training bij ons hebt gevolgd (bijvoorbeeld de Basistraining) dan kun je €99,- korting krijgen op een Product Owner of Scrum Master training. Deze korting kun je blijven claimen als je al een training hebt gevolgd. Je kunt dus een Product Owner en een Master training volgen en op beide trainingen korting krijgen.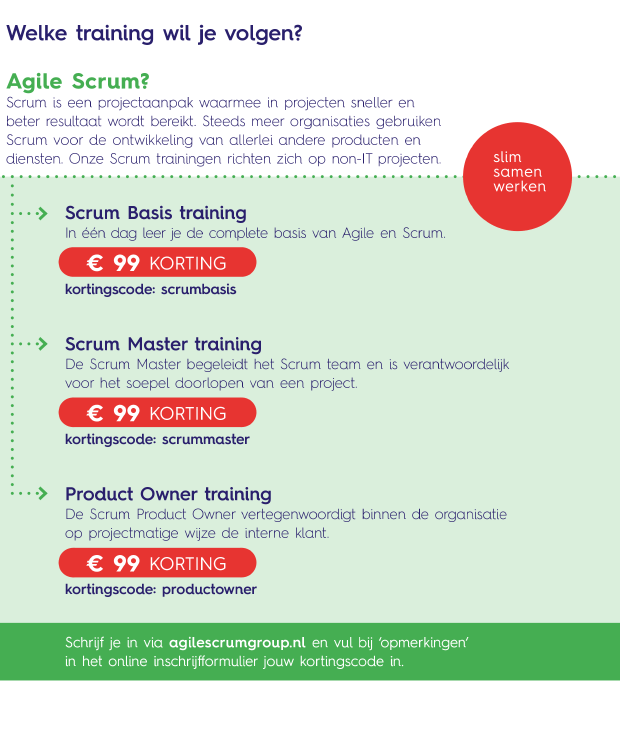 Bureau Tromp is de grote broer Agile Scrum Group en biedt Lean Six Sigma trainingen aan. Heb je meer interesse in een Lean Six Sigma training? Ook bij deze trainingen is het mogelijk om korting te krijgen als je al een training bij Bureau Tromp of Agile Scrum Group hebt gevolgd.