slim
samen
werken
Jira implementatie
Jira is een van de meest gebruikte apps in softwareontwikkeling en projectmanagement. Het wordt gebruikt door organisaties en teams om taken te beheren, bugs bij te houden, projectvooruitgang te volgen en samen te werken aan projecten op een gestructureerde Agile manier. Wil je als organisatie gaan werken met Jira? Of wil je alles uit je huidige Jira implementatie halen? Neem dan contact op met onze gecertificeerde Jira consultants.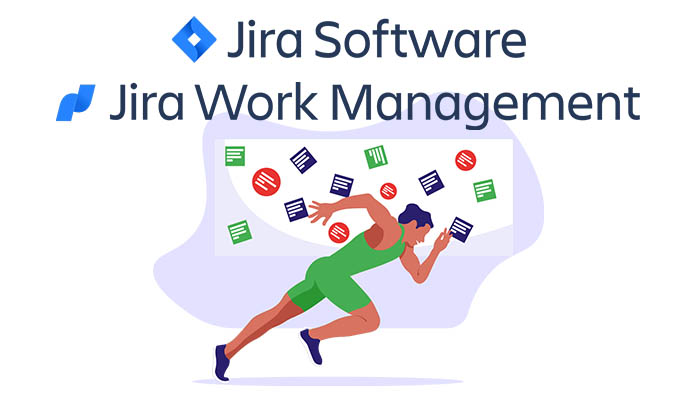 Onze Jira implementatie consultant helpt onder andere met:
Het succesvol implementeren van Jira in jouw organisatie. We passen de software zo aan dat het precies aansluit op jouw werkproces. Ben je op zoek naar implementatie van de volledige Atlassian Suite? Kijk dan bij Atlassian implementatie.
Het toepassen van Agile werkmethodologieën in Jira. Jira ondersteunt onder andere Kanban, Scrum en SAFe®.
Het instellen van dashboards om overzicht te kunnen houden op de projectvoortgang. Denk aan het overzichtelijk maken van Burndown en Velocity Charts.
Het configureren van integraties met andere apps. Jira kan worden geïntegreerd met o.a. Confluence, Bitbucket en Slack.
Het aanbieden van ondersteuning om ervoor te zorgen dat jouw Jira implementatie altijd optimaal blijft werken.
Het succesvol laten verlopen van data migraties. Zo ga je soepel over van Jira Server naar Jira Cloud en ben je klaar voor de toekomst.
Wil je meer informatie?
Wil je weten wat onze gecertificeerde Jira implementatie consultants voor jou kunnen betekenen? Neem contact op om een kennismaking in te plannen. Je kunt ons bereiken op 020 2614 195, via info@agilescrumgroup.nl of door het onderstaande formulier in te vullen.
Onze klanten