slim
samen
werken
Atlassian consultant
Een Atlassian consultant helpt je om de software van Atlassian optimaal in te zetten in jouw organisatie of team. Werk je al met Jira, Trello, en Confluence en heb je het gevoel dat er meer uit te halen valt? Of ben je benieuwd naar hoe deze software jouw organisatie kan helpen slimmer samen te werken? Neem dan contact met ons op. Onze gecertificeerde Atlassian consultants hebben ruime ervaring in het implementeren en verbeteren van Atlassian software.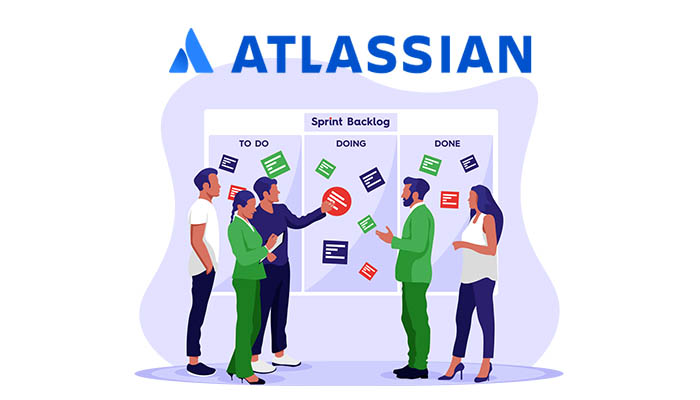 Onze Atlassian consultant helpt met
Wij gaan voor jou aan de slag om het meeste uit de software van Atlassian te halen. Wij helpen onder andere bij:
Het opzetten en configureren van Atlassian producten. We analyseren het werkproces en bieden hiervoor een oplossing aan. Een volledige Atlassian implementatie kan hier onderdeel van zijn.
Het optimaliseren van een bestaande digitale werkomgeving. Loopt niet altijd alles bij Jira of Trello even lekker? Lukt het niet om orde te krijgen op de backlog of zijn automations niet goed ingesteld? Bestaat er het gevoel dat dit beter kan? Wij beoordelen de huidige Atlassian set-up en helpen met verbeteren.
Het succesvol laten verlopen van data migratie. Gebruiken jullie Jira Server? Vanaf september 2022 raadt Atlassian alle gebruikers aan om over te stappen op Jira Cloud. Wij kunnen hierbij helpen en zorgen ervoor dat er geen werk verloren gaat.
Wil je meer informatie?
Wil je weten wat onze gecertificeerde Atlassian consultants voor jou kunnen betekenen? Neem contact op om een kennismaking in te plannen. Je kunt ons bereiken op 020 2614 195, via info@agilescrumgroup.nl of door het onderstaande formulier in te vullen.
Onze klanten