slim
samen
werken
Rik van der Wardt
Ik ben: Rik van der Wardt, geboren in Hilversum, gestudeerd in Eindhoven, en woonachtig in Amsterdam. Na mijn studie technische bedrijfskunde heb ik twee jaar bij een groter adviesbureau gewerkt en daar mijn enthousiasme over Agile Scrum ontwikkeld. Mijn projecten vonden vooral plaats in de zorg- of onderwijssector. Het viel mij op dat in deze sectoren vaak op omslachtige of complexe wijze toegewerkt wordt naar een resultaat waar de uiteindelijke klant niet volledig tevreden mee is. Ik ben ervan overtuigd dat we werk leuker kunnen maken door werkprocessen simpel te houden en verantwoordelijkheid en vertrouwen te geven aan elkaar. Zo kun je met een gemotiveerde groep medewerkers het mooiste resultaat voor jouw klant neerzetten!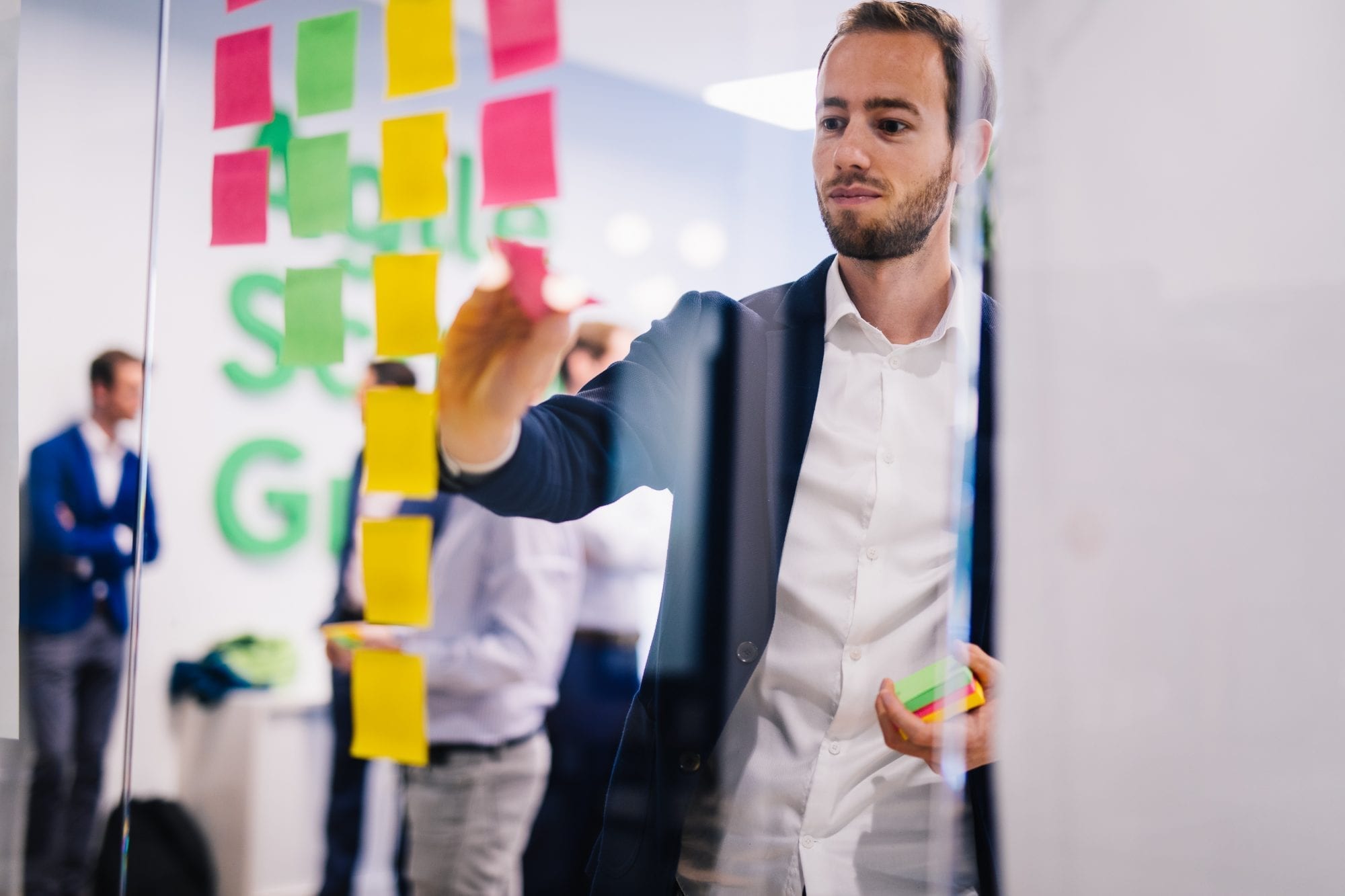 5 termen die mij omschrijven: Optimistisch, begripvol, ondernemend, flexibel, leergierig.
Ik doe: Bij Agile Scrum Group geef ik advies en trainingen aan klanten op het gebied van Agile Scrum. Door mijn achtergrond op de TU voel ik mij ook op mijn gemak in projecten die kwantitatiever van aard zijn. Verder heb ik kennis van het ontwikkelen van websites en zoekmachine optimalisatie.
In mijn vrije tijd: De meeste vrije tijd wordt doorgebracht met vrienden, gelukkig! Daarnaast speel ik bijna dagelijks piano. Het liefst speel ik klassiek, maar ik vind het ook erg leuk om met bandjes te spelen en op te treden. Ik loop veel hard en wil komende jaren graag een nieuwe teamsport gaan leren. Iedere maand probeer ik minimaal één fictie en één non-fictie boek te lezen.
Werken bij Agile Scrum Group ervaar ik als: Erg fijn! Het was een bewuste keuze mezelf op Scrum te storten omdat ik er echt in geloof. Daarnaast is het leuk om samen een jong bedrijf te ontwikkelen en steeds een stapje verder te brengen.
Wil je contact met Rik? Stuur hem dan een e-mail.