slim
samen
werken
Masterclass: Agile Strategy

Eye Filmmuseum & A'dam Toren, Amsterdam
Beschrijving
Tijdens de Masterclass: Agile Strategy leer je hoe je op basis van Agile principes en de raamwerken Scrum en Kanban innovatie kan bewerkstelligen binnen jouw organisatie.
Deze 2-daagse Masterclass wordt gegeven door Agile Scrum Group in samenwerking met James S. Wright (auteur van "Scrum Marketing") en vindt plaats in de A'dam Toren te Amsterdam. De gesproken taal is Engels.
Trainer: James S. Wright
Prijs
€2050 (exclusief BTW). Dit is inclusief trainingsmateriaal, lunch, drankjes en parkeren. Overnachting in Sir Adam Hotel in de A'dam Toren is mogelijk en kost €229 extra.
Datum, locatie en tijd
03 & 04 APR 2018, A'DAM TOREN, AMSTERDAM
Tijd: 9:30 -17:30 (beide dagen)
Adres: Overhoeksplein 7, Amsterdam
2- daagse Masterclass: Agile Strategy
Leerdoelen:
Begrip van de Agile principes en de Scrum en Kanban raamwerken en van de meerwaarde hiervan voor non-IT omgevingen.
Agile strategisch management inzetten om 10X betere resultaten te realiseren.
Agile principes gebruiken als basis voor besluitvorming binnen je organisatie.
Basiskennis om een strategie te formuleren waarmee innovatie wordt bewerkstelligd binnen jouw organisatie.
Deze Masterclass gaat verder dan slechts het overdragen van algemene theoretische kennis en zal specifiek in gaan op jouw specifieke businesscase.
Voor wie is deze Masterclass bedoeld?
Scrum Masters, Agile Coaches en Product Owners
Leidinggevenden
Managers en management teams
Projectmanagers
Toekomstige "Market Disruptors"
Productmanagers
Online Marketeers
Human Resource Professionals
Ervaren Scrum- beoefenaars
Professionals zonder enige Agile achtergrand
Iedereen die op een leuke manier meer wilt bereiken met minder werk.
Inhoud van de Masterclass:
Being Agile
– Transformational innovation verses incremental improvement
– Case studies of agile transformation and strategic directions
– In depth discussion and exercises on Agile Principles for Business
– Why the principles work in making large and small decisions
The Methodologies
– Scrum, Kanban and other process (roles, meetings, artifacts): reinforcing the principles
– How to modify the methodologies for non-engineers in general and your organization in particular
– Scaling and alignment across the organization
– Coexisting team-customized operations
– Using Agile project management to save time, improve communications, and foster collaboration
– The emphasis will be on learning the basics and how to adapt it to your needs
Practice and Review
– Define a mission and objectives for mock company and build a backlog of activities
– We'll create team structure with roles, define stories, prioritize them and plan a sprint
– Hands-on use of agile project software
– Review of principles and methodology: the simple and tricky stuff
Extensive question and answer session
— How to adapt for your needs
All participants will receive PDFs of the course content and a copy of James Wright's new book.
Certificering
Na de Agile Strategy Masterclass ontvang je van Agile Scrum Group een officieel certificaat van deelname.
Over James S. Wright
De Agile Strategy Masterclass wordt gegeven door James S. Wright.
James heeft een lange carrière in strategisch management bij diverse internationale high tech- bedrijven waar Agile principes al werden toegepast voordat de term "Agile" een algemeen gebruikt begrip was. Hij startte zijn carrière als een Application Engineer voordat hij zijn ware liefde vond: Product Management. Hij vervulde diverse leidende rollen in product management, marketing, sales, engineering, business development, en operationele functies bij bedrijven variërend van grote beursgenoteerde bedrijven tot kleine start-ups. James leerde om de Agile principes diverse sectoren toe te passen. Zo heeft hij gewerkt in bedrijfssoftware, computer opslag, testapparatuur, consumentenelectronica, en alternatieve brandstof en energie producten.
De afgelopen vier jaar is hij Agile Coach met een focus op non-IT bedrijven. Zijn eerste boek "Scrum Marketing" publiceerde hij in 2014. Zijn tweede boek "Business Principles for Agile: the 10X Effect" verschijnt binnenkort.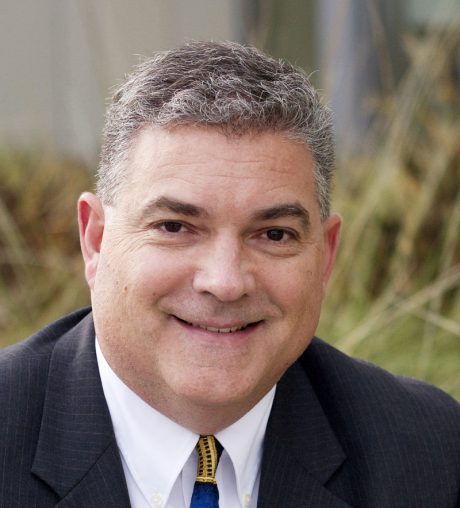 Inschrijven voor de Masterclass: Agile Strategy